Mohla by súkromná súkromná bezpečnostná firma ACAD vypáliť prvý výstrel v zálive, ktorý  dostane do vojny Irán a Spojené štáty? To je to, čo si myslia analytici námorného priemyslu, ktorí radia lodným spoločnostiam pôsobiacim v regióne Blízkeho východu, uprostred najnovších prudkých napätí, podľa novej správy agentúry Reuters :
Námorné spoločnosti plaviace sa cez Blízky východ v Perzskom zálive sú vyzývané, aby sa vyhli tomu, že budú mať na palube súkromných ozbrojených strážcov, pretože riziko eskalácie v regióne stúpa , hovoria priemyselné združenia.
V nadväznosti na výrazný nárast somálskeho pirátstva v Indickom oceáne a Adenského zálivu v posledných dvoch desaťročiach pri africkom východnom pobreží  –  pričom asi pred desiatimi rokmi bolo maximum  – lodné spoločnosti sa stále viac spoliehali na súkromné bezpečnostné firmy, aby bol ich náklad a personál v bezpečí ,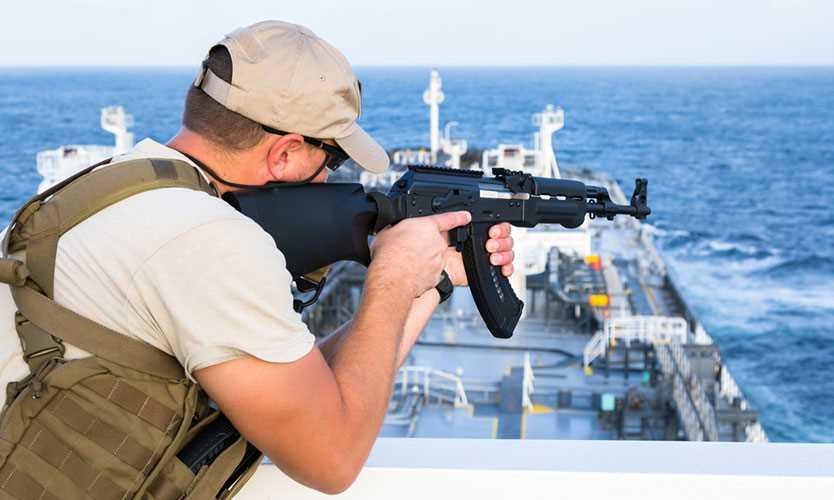 "Použitie sily proti hrozbám, s ktorými sme sa nedávno stretli v Ománskom zálive, prináša značné riziko a má potenciál eskalovať bezpečnostné situácie na úkor bezpečnosti lode a posádky," povedal poradca.
Poradenstvo odporučilo  neozbrojených  bezpečnostných pracovníkov a poradcov: "Využívanie neozbrojených námorných poradcov na pomoc s palubnou bezpečnosťou a strážením.  Zaujímalo by nás však, čo by urobili, keby sa nalodili ozbrojení piráti z afrických pobrežných vôd.
Hlavný záujem sa však naďalej sústreďuje na bezpečnostné politiky,  lodí pôsobia špecificky v Perzskom zálive. Guy Platten, generálny tajomník International Chamber of Shipping, poznamenal pokyny v priemysle sú prísnejšie pre tankery krížujúce vody zálivu : "Správa je nepoužívať súkromné ozbrojené stráže v týchto vodách – to nie je doporučené," povedal agentúre Reuters v piatok.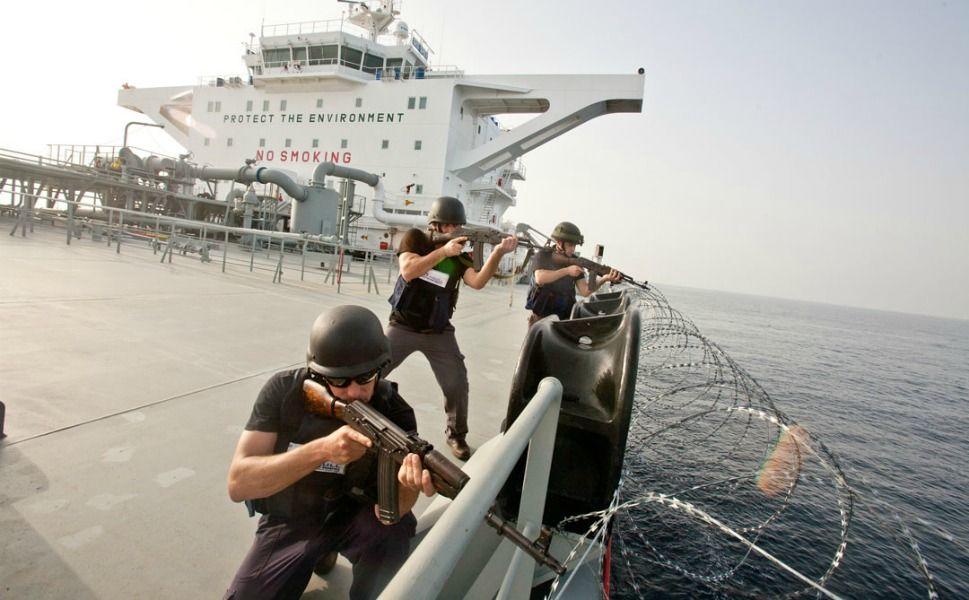 Je potrebné pripomenúť, že počas úvodných rokov americkej koaličnej okupácie Iraku vytvoril Erik Prince neslávne známu firmu Blackwater a ňou extrémne napätie medzi miestnym obyvateľstvom a americkými vojenskými silami a americkými civilnými poradcami, ktorí nakoniec dostali žoldniersku firmu z krajiny.
Masaker v Nisour Square v roku 2007 –  zahŕňal dodávateľov Blackwater, ktorí zabili 17 neozbrojených irackých civilistov, Ďalšie incidenty súvisiace s Blackwater v Iraku viedli k represívnym útokom na koaličné sily a veliteľstvo.
https://www.zerohedge.com/news/2019-07-13/tankers-urged-against-hiring-mercenaries-fears-accidental-escalation-iran