Udalosti posledného týždňa nasvedčujú ofenzívu Ruska na ukrajinskom fronte. Maznanie sa s Ukrajinou končí.
Prvý dôvod – Rusko zastavilo prívod ropy a plynu pre Ukrajinu ale nie pre EU /EMBARGO na ropné a uhlovodíkové deriváty pre Ukrajinu a zasiahlo to aj Bielorusko ktoré reexportovalo ruský uhlovodík na Ukrajinu/. Je otázka času kedy Ukrajinská ekonomika padne a nový prezident bude mat o prácu postarané. Výsledok prezidentských volieb cca. 73 percent volilo Zelenského /rodokmeň Grünman v Pruskej nemčine/ je pre Rusko signálom, že už nikdy Ukrajina nebude pro-ruská, pro-bratská a ani priateľská a z toho vyplýva, že Rusko musí začať jednať s Ukrajinou ako napr. s USA či Nemeckom bude to už len PARTŇOR.
Druhý dôvod – Rusko dnešným dekrétom prezidenta Putina vyslalo novému prezidentovi, že hra na mačku a myš skončila budú zavedené ruské pasy a občianské preukazy Ruska na Donbase a Luhansku. Čo to znamená pre Ukrajinu? Veľmi nebezpečnú hru. Odteraz, keď zomrie na Ukrajine, Donbase, Luhansku čo i len jediný človek s ruským občianstvom t.j. Rus, tak Rusko to bude brať ako útok na Rusko pretože bol zabitý občan Ruskej federacie!!! Preto tá koncentrácia NATO síl v okolí Ruska. Ak, Ukrajina bude zabíjať rusov v Donbase alebo Luhansku budú skôr či neskôr lietať Calibre do okien ľudí, ktorí výdavajú rozkazy na zabíjanie rusov na Ukrajine. Očakávať, že Rusi vstúpia na Ukrajinu nohou je fantazmagória /jedine s mandátom OSN alebo UN/ na toto čaká NATO aby Rusi zaútočili na Ukrajinu pechotou a Rusko bude agresor a tým pádom medzinárodne súdne trestané medzinárodným súdom a následne bude musieť USA a EU zaplatiť straty vložené do MAIDANU v podobe odškodnenia Ukrajine. Túto hru USA a EU už dávno Putin pochopil.
Tretí dôvod už je zbytočné písať lebo druhý bod všetko vysvetľuje.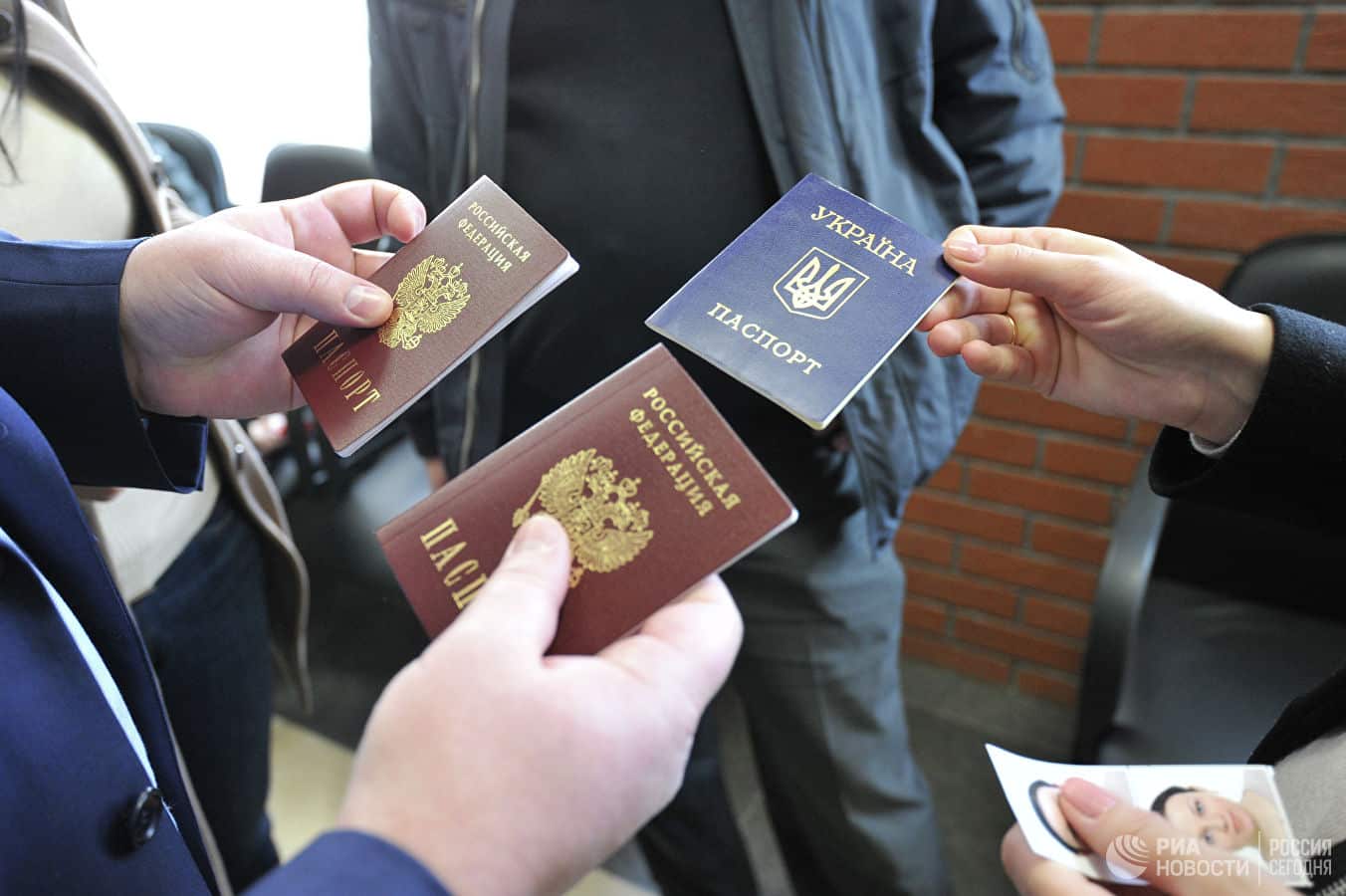 Russia Eases Citizenship Rules For Residents Of Self-Proclaimed Republics In Eastern Ukraine