Dňa 10. apríla ukrajinská vláda rozšírila zoznam tovarov zakázaných dovážať z Ruska. Týmto rozhodnutím sa embargo rozšírilo na koncentrát formalínu a karbamidu a formaldehydu, pružiny pre nákladné vozne, elektrické zariadenia pre železničné automatizačné a komunikačné zariadenia a elektrické vodiče pre napätie nad 1000V. Okrem toho ďalšie uznesenie uložilo sankcie za dovoz sklenených nádob vrátane plechoviek, fliaš na potraviny a nápoje, nádob a iných podobných výrobkov.
Tento krok sa stal pokračovaním série predchádzajúcich obmedzení uložených Ukrajinou proti Rusku. Napriek formálnym vyhláseniam je skutočný vplyv nedávnych a predchádzajúcich ukrajinských opatrení minimálny, pretože ruský vývoz v tomto prípade možno zanedbať.
18. apríla ruská vláda prišla so senzačným vyhlásením v reakcii na ukrajinské akcie. Premiér Dmitrij Medvedev oznámil, že podpísal dekrét o zákaze vývozu ropy, ropných produktov a uhlia na Ukrajinu. Od 1. júna bude vývoz výrobkov uvedených vo vyhláške vyžadovať osobitné jednorazové povolenie.
Vyhláška tiež zakazuje dovoz ukrajinských strojárskych, ľahkých a kovoobrábacích výrobkov do Ruska.
"Ukrajinský kabinet ministrov urobil ďalší nepriateľský krok smerom k našej krajine, rozšíril zoznam ruského tovaru zakázaného na dovoz na Ukrajinu. Za týchto podmienok musíme brániť naše záujmy a prijať odvetné opatrenia, "povedal Medvedev.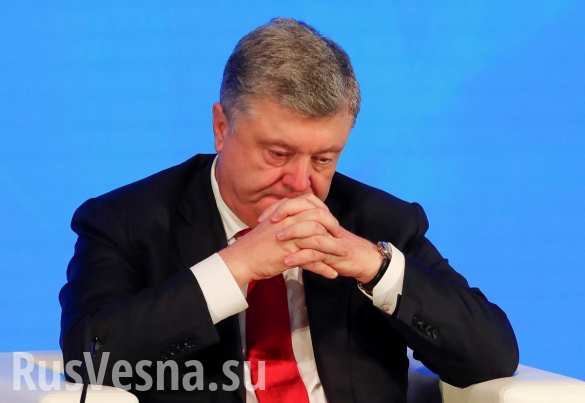 Tento bezprecedentný krok prinesie silnú ranu pre už oslabenú ekonomiku Ukrajiny. V predchádzajúcich rokoch boli ruské ropné produkty asi 36-40% pre ukrajinský trh. Asi 40% ropných produktov Ukrajina dováža z Bieloruska – v skutočnosti to boli ruské ropné produkty pod inou značkou. Očakáva sa, že Rusko posilní monitorovanie reexportu svojich ropných produktov z Bieloruska, čím sa zabráni šedým schémam, ktoré by umožnili vláde Kyjeva vyhnúť sa uloženému zákazu.
Zostávajúci ukrajinský priemysel bude trpieť väčšinou dôsledkov s tohoto uloženého zákazu. Ďalšou skupinou, ktorá by okamžite pocítila vplyv, sú obyčajní občania. Vzhľadom na zákaz ruských ropných produktov by vláda v Kyjeve musela diverzifikovať svoj trh, s najväčšou pravdepodobnosťou kupovať ďalšie ropné produkty z Azerbajdžanu alebo dokonca Iránu a ďalších štátov Perzského zálivu. Toto zúfalé opatrenie by zvýšilo náklady na dopravu. Zvýšenie nákladov ropných produktov pre ukrajinskú ekonomiku by bolo okolo 15-20%.
Navyše je nepravdepodobné, že by vláda Kyjeve mohla v krátkom časovom období úplne nahradiť ruské ropné produkty. To bude ďalej zvyšovať náklady na ropné produkty v dôsledku nedostatku ponuky na ukrajinskom vnútornom trhu.
Podľa odborníkov by ukrajinskí občania mohli čoskoro pozorovať 18-20% zvýšenie ceny pohonných hmôt. V súčasnej dobe jeden liter 95 RON v Kyjeve stojí asi 28 UAH (1,04 USD). Priemerný mesačný príjem ukrajinca je asi 7.000 UAH (250 USD). Takže sa očakáva, že cena 95 RON bude rásť na približne 1,25 USD za liter. Zvýšia sa aj náklady na ropné produkty pre výrobný sektor.
Rozhodnutie Kremľa zastaviť opný export na Ukrajinu pred druhým kolom prezidentských volieb v krajine je jasným signálom pre Volodymyra Zelenskyho/Greenmana/ , ktorý môže  zvolený ako prezident. [Petro Poroshenko / Waltzmann/ má veľmi málo šancí dosiahnuť víťazstvo] Moskva ukazuje, že nebude tolerovať formálne vyhlásenia a čaká na skutočné kroky, ktoré by zmenili ukrajinskú politiku voči Rusku. Ak novozvolený prezident zavedie zmeny v politike svojej krajiny, očakáva sa, že ropný zákaz a ďalšie sankcie budú v najbližšej budúcnosti zrušené.