Ruský prezident Vladimir Putin udelil titul ruského hrdinu plukovníkovi rezervy špeciálnych síl GRU Vladimírovi Kovtunovi, ktorý v roku 1987 zajal americký  protilietadlový raketový systém Stinger v afganskej provincii Kandahár.
"Pre hrdinstvo, odvahu a statočnosť, ktoré ukázal pri výkone špeciálnych úloh v podmienkach ohrozujúcich život, dávam titul Hrdina Ruskej federácie Vladimírovi Pavlovičovi Kovtunovi," hovorí text dokumentu.
Kovtun bojoval v Afganistane v 186. samostatnom oddelení špeciálnych síl generálneho štábu GRU. Dňa 5. januára 1987 sa v Meltanay Gorge v provincii Kandahár podarilo získať nezvratné dôkazy o zasahovaní USA do vnútorných afgánskych záležitostí – 1ks amerického Stingera s dokumentáciou o ňom, vrátane adries amerických dodávateľov.
Presne pred 30 rokmi bolo ukončené stiahnutie sovietskych jednotiek z afganského územia.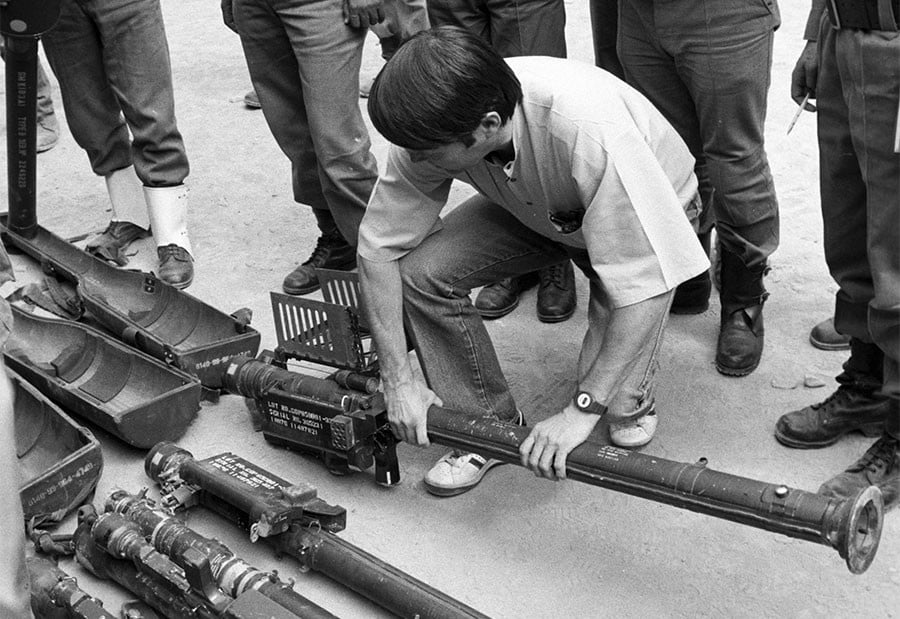 Mladík Kovtun sa sam rozhodol vrthnúť medzi afgancov a ukradol z nejakého nemenovaného tabora 1ks Stingeru v oblasti Kandahár a ako dôvod tohto konania bolo, že mu zabili kamaráda pilota helikoptery so Stingerom, preto to urobil sám bez vedomia nadriadených a na vlastnú päsť. Plan mu vyšiel, keď z dialky 200m s tlmičom a ostrelovačkou trafil mudžahedína rovno do hlavy, ktorý strážil zbraňový sklad. Po ukončení akcie bola povolaná špeciálna komisia na čele s politrukom na disciplinárne konanie, ktorý mu síce  poďakoval ale medailu nedostal za neuposlúchnutie rozkazu aby nezakročil a nezobral Stinger MANPAD. Titulu a medaily sa dožil až teraz po 30tich rokoch z rúk Putina. Síce Rusi tvrdia, že to bola pripravovaná akcia za účelom získania 1ks Stingeru ale vôbec to nebolo planované bola to skôr zhoda náhod, využitie situácie možnosť ukradnúť Stinger a hlavne odhodlanie jedinca, ktorý takto odplatil smrť kamaráda.