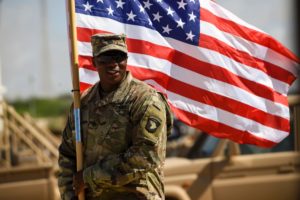 Nie vždy útek z bojiska znamená úplnú prehru. USA odchádza zo Sýrie s masmediálnym humbukom v Izraeli. Izrael tvrdí, že odchod USA zo Sýrie nič nezmení na boji a bombardovaní Sýrskej armady a cielov pod rúškom bombardovania Iranskych gárd a Iránskej armady ktorá bola oficiálne pozvaná Sýriou v boji proti ISILu. A paralelne Bibi Netanjahu vyplakáva cez židovské organizacie AIPAC do USA aby USA neodchádzalo zo Sýrie. Zároveň prehodenie Kurdov cez palubu je stale menšie zlo pre USA ako nehať Rusko sa trápiť so spojencami ktorí sa navzájom nemusia – ľudovo povedané – rozhadaní susedia svojou historiou.
Udrží sa táto koalícia? Putin ju udrží ale za akú cenu…. bude to mať Rusko tažké kôli Erdoganovi. Okrem iného Putin dal príkaz spustiť finálny test hypersonického klzáku Avangard aj kôli Erdoganovi, nie len ako odpoveď USA na 60 dňové ultimátum o zmluve INF. Tuším prečo urobil toto gesto na Erdogana /aby veľa v Sýrií nevymýšľal a nekonal ako neriadená strela s Kurdami/. Ak oficiálne Kurdi odovzdajú svoje územia moci Damašku bude musieť Erdogan toto rozhodnutie Kurdov rešpektovať a nemôže daľej útočiť na Kurdov kedže už požiadali Damašk o ochranu a neviem si predstaviť, že teraz Turecko napadne Sýrsku armadu na územiach ktoré Kurdi odovzdali Sýrskej armade a tým pádom Rusko bude na strane Damašku proti Turecku čo ale nie je možné kôli koalicií.
Kto tvorí koalíciu:
Turecko /dosť problematický Erdogan drží líniu hada v kroví ktorý čaká na uštipnutie a zároveň má nádych ankarskej tržnice, kde kto da najlepšiu ponuku vyhrava viď. USA Patriot alebo Rusko S-400 a využíva situaciu lavírovania medzi USA a Ruskom/
Irán /títo iranski bojovníci si šliapu svoje po ISILe príde na rad Izrael kôli Libanonu a pásmu Gazy a samozrejme Irán nezabúda cca 8 atentátov na iránskych atómových vedcov, ktorý urobil židovský národný štát Izrael a jeho MOSSAD/
Sýrski rebeli /časť populácie civilistov, ktorý tvoria polokriminálne skupiny, ktoré po ukončení bojov slúbili pri mierových rozhovoroch zložiť zbrane Damašku/
Časť Sýrskej opozície ktora kolaborovala na stranu Damašku a Ruska po mierových rozhovoroch /polovojenské a vojenské politické skupiny, ktoré tiež na mierových rozhovoroch podpísali, že po ukončení vojny zložia zbrane Damašku/
Irak ktorý má bianko lístok a to, že Bašár Asad dal povolenie Irackej armade bombardovať ISIL a podobné skupiny bez povolenia Damašku. Čiže Sýria pozvala Iracku armadu na svoje územie v boji proti Americko – Izraelskemu projektu ISIL a podobných hrdlorezných skupín.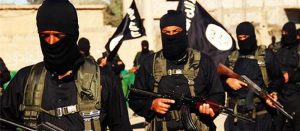 Stiahnutie amerických vojakov núti ruskú armádu, aby si vybrala medzi týmito stranami. Pretože Turecko moc nemusí Bašára Asada, Irán tiež cez zaťaté zuby nemusí Turecko, Irak a Turecko je tiež príbeh, časť Sýrskych rebelov nesúhlasí s Asadovou vladou ale volby prijali ako demokratické to iste plati aj o Sýrskej opozicií.
Špekulácia USA: Náš odchod zo Sýrie uvolnilo nové územia hlavne územia Kurdov kde vstúpila Sýrska armada. O tie isté územia má záujem Turecko. To znamená že Rusko sa bude musieť rozhodnuť. Ak povolí vojenskému vpádu Turecka do Sýriea stratí vplyv na Sýrčanov a Iráncov. A okrem iného USA sa domnieva, že neexistuje žiadny dôvod na existenciu tejto koalicie Rusko, Turecko, Iran, Sýria, atď.
Moja špekulácia: Ako sledujem Putina najde kompromis na úkor Ruska len aby sa situacia medzi susedmi nevyostrovala a išla podľa plánu Ruska. Aktivuje sa Irak ako daľší poločlen tejto koalicie a zároveň Jordánsko začína šliapat antiizraelskú retoriku po poslednom bombardovaní Sýrie Izraelom.
Moja otázka číslo 1: Opustili USA aj územia kde sú ropné vrty a plynné ložiská? NIE. Tam USA pošle skupinu BlackWatter čiže žoldnierov platených majiteľmi mnohých vrtov ktoré blbí, nenažraní a pokakaní sýrski majitelia "podnikatelia" a "milionári" predali do USA pred a na začiatku vojny. Čiže súkromné firmy vlastniace 30 percent vrtov za Eufratom si musia platiť súkromnú žoldniersku armadu BlackWatter čím Biely dom zníži vládne výdavky a nemusí platiť bežnú USA armadu na stráženie súkromných vrtov a rúrok ktoré oproti blízkej Saudskej Arabií a jej taženiu ropy sú bezvýznamné pre USA ako štát.
Moja otázka číslo 2: Ako je možné, že doteraz prebieha prevoz ropy spoza Eufratu /kde nie je Sýrska vládna armáda ale doteraz tam bola USA koalícia/ do Turecka cez Kurdske územie? Ako to, že Kurdi sú takí úplatní ked nehavajú cez svoje územie prechádzať turecke kamionové cisterny do rafinérie v Turecku!!! "Business" je "bussines" aj Kurdi potrebuju zbrane od USA za dolare. Že? Odkiaľ majú palivo Kurdi pre svoje autá a vojenské zariadenia, keď rafinériu Kurdi nemajú ale najbližšia je v Turecku :o).
Moja otázka číslo 3: Čo teraz urobí Bibi Netanjahu vo vektore Izrael a susedia keď ich projekt ISIL ktorý nepriamo cez USA sponzorovali a z tváre im bola strhnutá maska? Veď je lacnejšie, keď sa zabíjajú arabi a moslimovia medzi sebou ako ISIL vs Sýria, ISIL vs Irak, ISIL vs Lybia, ISIL vs Tunis, ISIL vs Egypt.. ako strielať drahé rakety z Izraelu a zaťažovať Izraelský rozpočet.
Vyrastá na celom strednom východe nárast antiizraelskej nálady po strhnutí tejto masky. Iron Dome už nefunguje tak ako má – iba na 30 percent, Bibi už robí premiéra, ministra obrany, ministra zdravotníctva a pomaly sa to tam politicky začína rúcať a zvolebnievať. Myslí niekto na to, že v Izraeli žije množstvo ruských židov ktorí majú vplyv aj v izraelskej politike? Otázka znie ako vedia ruskí židia ovplyvniť politický život v Izraeli?
P.S. Medzi veľkou ruskou populáciou v Izraeli ma Putin podporu!