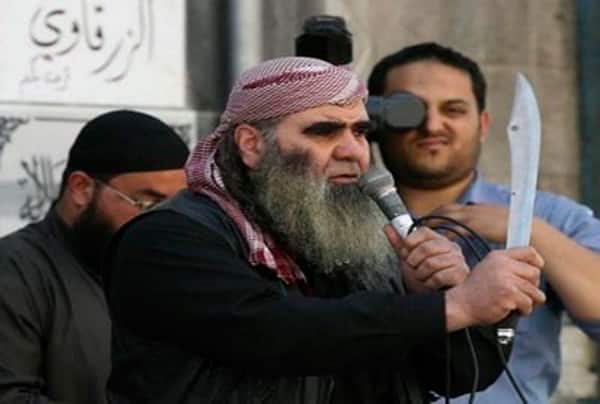 V dôsledku zničenia ruského lietadla v Sinai a po útokoch v Paríži, samo-vyhlásený islamský štát (tiež známy ako ISIS), sa zdá že usiluje o konfrontáciu so Západom.
The Wall Street Journal v následku Charlie Hebdo útokov vo Francúzsku na začiatku tohto roka, aktivista a autor Ayaan Hirsi Ali napísal, že "dnešný islamisti sú poháňaný politickou ideológiou."
Ale vzťah medzi stratégiou skupiny, politikou a náboženskou ideológiou je zložitý, a jeho porozumenie je
prvým krokom ku tomu ako ho konfrontovať.
Súčasťou zjavného zmätku je, že Salafistická-ideológia, ku ktorej sa hlási ISIS,
je neodmysliteľne nepolitická. V skutočnosti, z jeho histórie v dvadsiatom storočí,
Salafisti kritizovali politické skupiny, najmä Moslimské bratstvo, za to, že rozptyľujú modernými smermi
a nie sú zameraný dosť na to, čo Salafisti považujú za "čistú" vieru. Až po arabskej jari, sa niektorý
Salafisti začali orientovať iným smerom.
Tak prečo je to, že niektorí Salafisti sa rozhodnú zostať mimo politickej arény úplne, zatiaľ čo iní skočia do nej
priamo? Po prvé, definícia Salafizmu je v poriadku. Je napríklad často koncentrovaná spolu s islamistickou,
ideológiou Moslimského bratstva. Ale nie je to to isté.
Islamizmus ako ho školí Moslimské bratstvo je moderná ideológia, ktorá sa snaží zaviesť islam do politickej
sféry, spôsob, akým táto skupina tlačí svoju lobby, napr. Islamisti sú preslávený vytváraním politických strán,
a účasťou vo voľbách, a presadzujú ústavné reformy. Ich ciele sú vlády, univerzity, a všetky ostatné inštitúcie,
do ktorých sa môže integrovať islam.
Salafisti, sa na druhej strane, snažia "očistiť" islam od západného vplyvu a likvidovat
odbočenia od pravého islamu (ktorých praktiky, zahŕňajú likvidaciu Shiismu, Sufismu, a dokonca aj ne-salafistických
Sunnytov) , Salafisti je prísne Sunnytský, a pri preskúmaní salafistického písma, by sa dalo s väčšou
pravdepodobnosťou nájsť diskusie o obskurných teologických koncepciách, než akékoľvek zmienky o stratégii
alebo cieľoch.
Paradoxne na nepolitickej ideológii, sa Salafisti stali hlavnou silou v politike a regióne. Tento príbeh začína
s arabskou jarou, ktorá sa začala v januári 2011 a znamenala významný obrat islamizmu v dvadsiatom
storočí. Arabská jar videla rýchly vzostup a pád Moslimského bratstva, v regióne najstaršie islamistické
hnutie, na jeho domácej pôde v Egypte. To tiež videlo ku vzniku salafistických strán v Egypte a inde, ktoré zradili
Saláfistické princípy odmietnutia moderných inštitúcií, sa zúčastnili postrevolučných politických prechodov.
V Egypte bola napríklad, salafistická Strana svetla vytvorená v roku 2011. Možno, že vzhľadom na celkový
nedostatok akejkoľvek predchádzajúcej politickej skúsenosti, mali niekoľko podstatných politických
pozícií (opomenutie, ktoré sa nakoniec ukázalo dobré, pretože to dovolilo členom sa neskôr
dištancovať od zvrhnutého prezidenta Moslimského bratstva Mohameda Morsiho a tlačiť následné úsilie
vlády egyptského prezidenta Abdel Fattah el-Sisiho k obmedzeniu islamského vplyvu v politike).
Nour odstránila prakticky všetky náboženské slogany zo svojej platformy.
a ukázala sa byť viac politicky sofistikovanejšia než ostatné náboženské strany v Egypte, ktoré sa
rozhodli zaútočiť na Sisiho vládu za potláčanie politickej opozície ktorých stretli rôzne nešťastné konce.
Nour a jej ostrosť bola evidentná na jeho zakladacej konferencii v júni 2011, na ktorej hlava strany, Emad Abdul
Ghafour, oznámil, že sa budú usilovať o "legálne metódy. , , nie tie, ktoré používajú politické sily,
ktorí klamú egyptskej občanov. sloganmi ako Egypťania musia žiť v spravodlivosti a mieru.
"Vodcovia Nour odsúdili násilie ( ISIS, a na populárnych demonštráciách).
skôr než aby trvali na uplatňovaní islamského práva, Nour nejasne podporovala právny štát.
Úsilie Nour môže byť pôsobivé, ale preto, že salafistická ideológia tradične zakazuje účasť v modernej
politike, strana nie je v skutočnosti ústredným bodom egyptských salafistov, aj keď predstavuje
ich ideológiu. Skôr, zoskupenie Salafi frontu Isis 'satelit na Sinajskom polostrove, buď mlčalo ,
kritizovalo, alebo (v neskorších) prípadoch prudko oponovali účasťi Nour v nadchádzajúcich voľbách.
Strana sa zamerala na svoju rétoriku o teologických rozmeroch aktuálnych udalostí, na ktoré mohli ponúknuť komentár,
ktorý nenaznačoval ani ich sektárstvo, ani ich fyzickú nebezpečnost. Jedna taká téma bola , napríklad,
ruská účasť v Sýrii. Materská organizácia Nour, odsúdila operácie z dôvodu
podpory pro šiitskeho režimu, ktorý utláča sunnitov.
V Jordánsku, vedúci Salafisti zostávajú mimo parlamentu. Od roku 1980, nenásilná frakcia bola
politicky nečinná ale robili násilné nepokoje. išli tak ďaleko, že odsúdili príliv Takfirov
(exkomunikovaných) do Isis 'a dokonca kritizovali fyzickú účasť palestíncov v tejto veci. V dôsledku tohoto jednania
pritiahli kritiku nielen od džihádistov, ale aj od rôznych sekulárnych segmentov spoločnosti.
ISIS KRÍZA
Toto nás privádza ku prípadu z ISIS, ktorý sa vyvinul z teologickej vízie Abu Musaba al-Zarkávího, ktorý, na
rozdiel od al-Kájdy a Usámu bin Ládina, uprednostnil vypatlaných šiitov a iných deviantov z Blízkeho východu .
Otvorene odmieta politický žargón ústavnej a modernej politiky. ISIS vyhlásenia, rovnako ako u iných
salafistov, sú plné diskusií o Hadíse, skorých islamských teologických konceptov a obhájovania Saláfistickej viery.
Napriek tomu bola skupina schopná poskytnúť svoju teológiu do relevantných a reálnych politických výsledkov.
ISIS sa narodil v Iraku, sužovaný vzostupom šiitskej milície a povzbudený občianskou vojnou v Sýrii, ktorá
postupne dostala sektársky podtón, ISIS-na rozdiel od Al-Kájdy dostala regrútov tým, že sľubuje skutočný islam. V súčasnej dobe, aj keď ISIS sleduje západné ciele, venuje rovnakú energiu, aby ich učebné materiály vysvetľovali ich teologické názory.
Hoci ISIS teritoriálne expandovala útokmi a na Západe bude aj naďalej zaujímať pozorovateľov ale miestne obyvateľstvo a ich prívrženci nepribúdajú ako by si predstavovali.
IS musú prijať doktrínu konzistentného obchvatu západnej politickej kultúry, ktorá umožni,získať viac nováčikov. Žiadne opatrenie rétorického "boja proti" Isis "nemôže byť úspešné bez fyzického zásahu.
Ak chceme čeliť hrozbe ISIS, musíme pochopiť, že svet, ISIS, rovnako ako rôznych ich iných Salafistických obhajcov, sú súčasťou novej kapitoly v knihe islamizmu.
https://www.foreignaffairs.com
Jacob Olidort
preklad pepe.