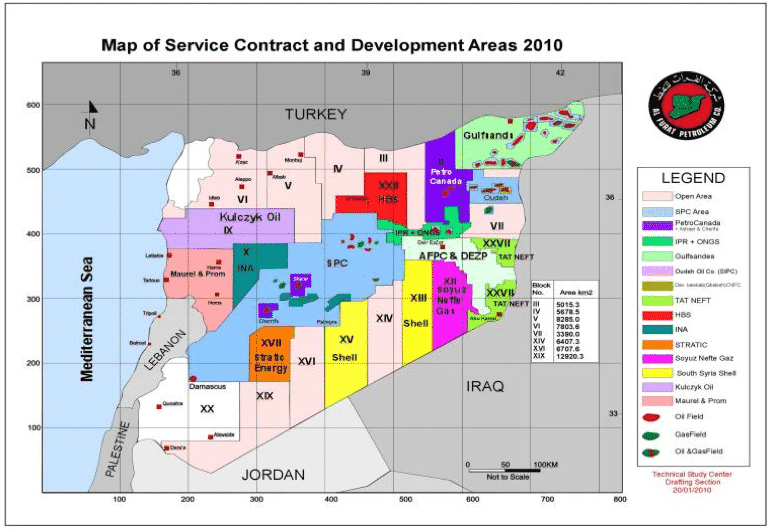 Vstup Ruska do vojny v Sýrii zmenilo vojenskú rovnováhu v prospech Sýrskej vlády.
Rozhodnutie Ruska spojiť sa so sýrskou vládou bolo jednoznačne spojené s vojnou na Ukrajine.
Obe tieto vojny sú vyrobené USA na tlačenie "zmeny režimu."
USA nainštalovalo vládu na Ukrajine a chce prijatie Ukrajiny do NATO.
Podobne chce USA nainštalovať bábkový režim v Damasku. USA má rad cieľov v tejto oblasti, ktoré si
spomenieme nižšie.
V tomto bode sa projekt Ukrajina vykoľajil a zastavil. Ale, USA sa nevzdáva.
Na tomto pozadí ruské spojenectvo so Sýriou prišlo ako odvážny a zdôvodnený ťah. Bolo to vykonané v súlade
s medzinárodným právom a právom sýrskej suverenity.
Porážka agresívnej vojny "zmenu režimu" v Sýrii prišla ako silná rana americkej politike na Ukrajine.
Russo-sýrska aliancia výrazne posilnila silu vlády. Teroristické skupiny ako Daesh stratili iniciatívu. Rámec
pre rokovania o urovnanie vojny bol načrtnutý vo Viedenskej dohode z 30. októbra, ktorá bola podpísaná 15
krajinami vrátane Spojených štátov. Vyhliadky pre diplomatické urovnanie sa zdajú dobré.
Imperialisti zmaria Nebezpečenstvo mieru
Všetci zo západu sa chcú dostať ku "bombardovaniu Sýrie".
Okrem toho, Turecko je divoká karta v tomto balíčku. Je v ekonomickej kríze. A je tam nebezpečenstvo
občianskej vojny. Erdogan nie je americká bábka. Ide do šialeného rizika, zničenim ruskej Su-24
, a musí nájsť cestu von z jeho dilemy.
Francúzsko bombarduje ciele opozície v Sýrii od konca septembra. Zasiahli " výcvikový
tábor islamského štátu , ktorý ohrozoval bezpečnosť našej krajiny," uviedol francúzsky prezident Hollande,
Británia oficiálne nastúpila do bombardovania Sýrie na začiatku decembra.
Britskí piloti boli zapojení od septembra, ale "nie pod britským velenim."
Od 1. decembra je zapojený nový americký "expedičný zbor" ktorý sa má zamerať sa islamský štát
v Iraku a Sýrii bolo oznámené v USA.
Ako by toho nebolo dosť, Nemecko oznámilo 4. decembra, že osiela logistickú podporu
na prieskumné misie do Sýrie.
Ani Francúzsko, ani Británia, ani Spojené štáty, ani Nemecko sa neobťažovali spýtať sýrskej vlády, čo si
myslia, o ich vojenských operáciách v ich vzdušnom priestore.
Diplomatické urovnanie vojny je veľmi pravdepodobné. Na čo všetko tento zhon? Prečo opakovane páchajú
vojnové porušenia sýrskej suverenity?
Rozsiahle energetické zásoby objavené v Sýrii.
V roku 2011 boli zverejnené vedecké štúdie o energetických zdrojoch Sýrie v časopise GeoArabia.
Časopis je distribuovaný výhradne pre veľké energetické spoločnosti vrátane Chevronu, Exxon Mobil, Aramco,
a Shell a niekoľko ďalších spoločností a pre niektoré univerzity.
Štúdia identifikovala tri územia Sýrie. Na týchto územiach sa odhaduje asi 1,7 miliárd barelov ropy a
3,6 bilióna kubických metrov zemného plynu. To je viac než má plynu Čína. Maximálna hĺbka
ako sa dostať po tieto zdroje je menšia ako 250 metrov , čo nepredstavuje žiadny problém pre vŕtanie.
Sýrske celkové preukázané zásoby ropy sú cca 25,3 miliárd barelov.
Vzhľadom ku dnešnému svetu, kde malé krajiny majú obrovské bohatstvo a vedie to ku prirodzeným všetkym druhom
problémov a medzinárodným lupičstvom,a vykrádaním tých čo sa nevedia brániť.
Tiež sú veľké ropné rezervy na Golanských výšinách. Územie bolo anektované ozbrojenými silami zo strany
Izraela v roku 1967, a nelegálne vyhlásené za pripojené ku Izraelu v roku 1981.
Sýria sa nachádza v blízkosti Európy a jej trhov. Jeho teritoriálne vody sa prekrývajú so susednými
krajinami, vrátane Izraela, Egypta, Libanonu, Cypru, Grécka a Turecka.
V roku 2010 Ministerstvo sýrskeho ropného priemyslu úzko spolupracovalo s britskou firmou Shell a plánovalo
vývoz produkcie plynu.
Potom sa Shell stretol s britským premiérom Cameronom a diskutoval o "obchodných problémoch"
a s ministrom zahraničia diskutovali o "medzinárodnej energetickej otázke." UK Ministerstvo tiež
spolupracovalo s ropnými spoločnosťami z Číny, Indie, Francúzska a ďalšimi.
S ohľadom na tieto faktory je pravdepodobnosť náhody je veľmi blízko k nule keď vypukli protesty v Sýrii
v roku 2011 a ozbrojené konflikty .
Potrubie bolo plánované spustiť z Iránu, cez celé územie známe ako "Irak,"
až do prístavných zariadení v Sýrii. To bolo zrušené kvôli konfliktu. Spojené štáty chcú vždy zabrániť rusku
dodávať energie na európske trhy. Opäť je pravdepodobnosť náhody veľmi malá.
Teraz týto historicky zlý herci idú usilovne do vojny pod jednou alebo inou zámienkou.
Ich motívy sú tie, ktorých sa vždy držali: dobytie prírodných zdrojov, ovládanie územia a obchodných ciest,
a rabovanie. Na boji z "ISIS," sotva záleží.
Je to o tom, kto dostane aký podiel na koristi. Imperialistická intervencia je imperialistická rivalita.
Ako povedal Lenin pred sto rokmi, kapitalisti rozdeľujú svet "" v pomere ku kapitálu, "" a v pomere ku sile,
"pretože nemôže byť nejaká iná metóda delenia pri výrobe kapitalizmu."
V šialenom boji v nevyhlásenej vojne všetkých proti všetkým na sýrskom územi, sú rôzne pomery síl medzi
kandidátmi. "Akonáhle sa zmení pomer síl, aké iné riešenie rozporov možno nájsť v
kapitalizme, než je sila?"
Jediný spôsob, ako s toho von je cesta dohodnutého urovnania medzi domácimi silami v konflikte.
Sýrska vláda vyhlasuje po celú dobu, že je ochotná rokovať s domácim oponentom.
Rusko je prítomné v súlade s právom a sýrskou suverenitou.
Národy sveta sú stále nedostatočne informované, ale každý deň, sú si viac vedomý veľkého nebezpečenstva
pre svet.
Sú závislí na médiách hlavného prúdu, ktoré sú viac než hovorcovia ich príslušných vlád.
Progresívny ľudia sa musia organizovať a povedať im pravdu. V prípade, že by pravda nebola dôležitá, prečo
by vlády a médiá hovorili toľko klamstiev?
pepe.