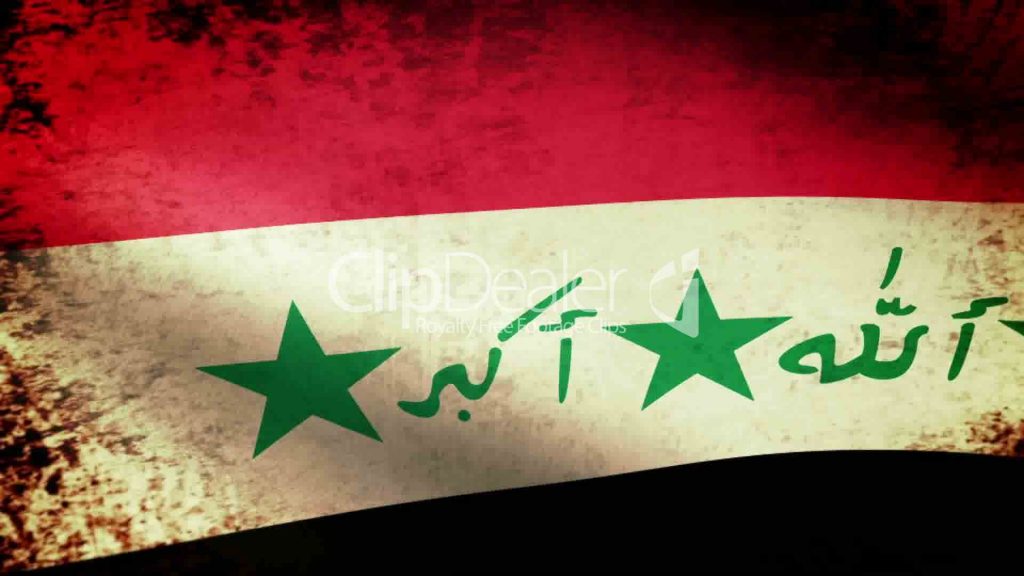 Ako následky udalostí 9/11 nasledovala hra zo zmenou mnoho spoločností na Strednom východe. Zámienkou pre vedenie vojny bola vojna proti teroru, a
všetkým tým, ktorí pomáhajú teroristom. Spojené štáty začali svoje ťaženie proti Talibanu v záujme boja proti al-Kájde, ale nejako oni
skončili pri bombardovaní Iraku v roku 2003. Predstava, že autoritársky režim mohol mať zbrane hromadného ničenia, bola viac než dosť, aby začali vojnu
proti Iraku, napriek tomu, že len málo dôkazov podporovalo tieto tvrdenia. Aj Napriek komplikovaným vzťahom s Irakom v deväťdesiatych rokoch, USA
vojnu proti Sadamovemu režimu odpálilo až o desať rokov neskôr. Stroskotanie Iraku nespôsobil len akt bombardovania, je to oveľa viac produkt
povojnových aktivít(alebo žiadnej činností), aby nevznikla stabilná a fungujúca spoločnosť.
Zhoršenie v Iraku začalo vojnou proti Iránu v osemdesiatych rokoch, dlhá história hraničných sporov nakoniec vyvrcholila s týmto konfliktom, ktorý
trval osem rokov a skončil hromadným nešťastím (vojenským aj civilným), samozreme nebola žiadna snaha svetového spoločenstva aby sa to zastavilo.
Naopak USA podporovali Sadama v jeho územných nárokoch. Vzhľadom k tomu, že iránska revolúcia realizovala anti-západnú politiku, iracká
agresia bola v USA vítaná. Po vojne v Iraku bola ekonomika zdevastovaná a vláda bola v dlhu (14 miliárd dolárov) .
Ked Sadam Husajn napadol Kuvajt bola malá a bohatá krajina pripravená na vyplienenie. Po tejto udalosti bol Irak odsúdený
k ďalšej vojne (vojne v Perzskom zálive) a sankciám zo Západu, ktoré boli veľmi kruté ku ľudu Iraku (pol milióna detí zomrelo v dôsledku nedostatku
zdravotníckeho materiálu). Štátny tajomník v tom čase Madeleine Albrightová schválila tieto sankcie a hovorila "Myslím si, že je to ťažká voľba, ale
cena, ktorú zaplatime, za to stojí."
Deklarácia "vojny proti teroru" v ktorejkoľvek krajine dosť podozrivej stačí na to byť terčom amerického ťaženia. Irak nebol výnimkou. Po invázii v roku 2003.
zvrchovanosť Iraku bola v rukách tzv "ochotnej koalície". oficiálne primárne ciele tejto vojenskej intervencie boli zničenie zbraní hromadného ničenia,
odstránenie
Sadama Husseina od moci a priniesť demokraciu a prosperitu irackému ľudu. Nestačí povedať, že sa niečo pokazilo. Krajina pohltené vojnou, chudobou a
sankciami bol podrobená kapitalizmu a voľnému trhu. Väčšina štátnych pracovných miest bola zrušená, armáda takmer pol miliónová bola rozpustená (ktorá bola
jediná národna ne-sektárska inštitúcia), a krajina bola daná pod okupáciu, pretože tam nebola žiadna zvolená vláda. Každý musí vidieť, že tieto
kroky tlačíli krajinu k okraju kolapsu. Takže človek sa musí pýtať sám seba, aké boli skutočné ciele tejto vojny? Jednu z možností, ktoru bez
obalu uviedol Alan Greenspan americký ekonóm a bývalý šéf amerického Federálneho rezervného systému. "každý vie, že vojna v Iraku je z veľkej časti o ropu",
je to rozumné, pretože Spojené
štáty si môžu zabezpečiť tak ich ropné aktíva v Saudskej Arábii tým že zničia akúkoľvek hospodársku súťaž, ktorá nebude pod kontrolou , Druhá možnosť
je oveľa zlovestnejšia. Vytvorenie zničenej krajiny s hlbokými sektárskymi medzerami, ktorá je v neustálom zmätku a môže produkovať rôznych extrémistov,
teroristov
, radikálov a ďalšíe polovojenske organizácie, ktorí sa môžu neskôr vyvážať do iných regiónov, ak to bude potrebné. Tento "riadený chaos", je relatívne
nestabilný, a môže slúžiť svojmu účelu, ak je dosť peňazí na jeho udržanie. A tak sa dostávame k vzniku islamského štátu.
S americkou okupáciou Iraku, sektárske delenie krajiny bolo čím ďalej intenzívnejšie. Rušenie irackých vojenských jednotiek mnohých dôstojníkov a vojakov
videlo ich novú
úlohu v rôznych polovojenských organizáciách, z ktorých niektoré sú sunnitske a ďalšie šítsky orientované. Uprostred chaosu Al-Kájda vznikla
v roku 2004 po páde Sadamovho režimu. O desať rokov neskôr islamský štát žne to, čo americký zásah sprasil, dlhá okupácia a degradácia Iraku bola
úrodné miesto pre tréning a vyzbrojovanie novej generácie džihádistov. Šíri sa ako lesný požiar a Islamskému štátu sa podarilo dobyť západne časti Iraku
a veľké časti Sýrie, ktorá čelí ťažkej situácii kde bojuje aj s inými skupinami extrémistov. Tato udalosť nemá v modernej histórii obdoby, napriek tomu
žiadna regionálna sila, ako Turecko alebo Saudska Arábia nevykonali žiadne úsilie riešiť tento problém. Politika bola
nastavená prezident Assad je jediná skutočná hrozba.
Heartlandská teória (sira Halford Mackinder) by mohol vrhnúť nejaké svetlo na súčasnú situáciu na Blízkom východe. Hoci sa datuje do roku 1904 táto
teória ukazuje, ako je dôležité geostrategické jednanie krajin ako Irak, Sýria a Iránu. Destabilizácia vytvára jasnú cestu k centrálnej
Ázii a krajinám, ako je Kazachstan, Turkménsko, Uzbekistan, atď . Nielen tieto oblasti ponúkajú ohromné množstvo zdrojov, ale to tiež vytvára dobrú pozíciu
pre potenciálne vojenské základne voči Číne a juhu Ruska. Z tohto hľadiska je to jasnejšie, kto ťaží z udržania tohoto "riadeného chaosu" v Iraku a Sýrii.
Za posledných dvadsaťpäť rokov nebolo vhodné riešeníe pre Irak. Americké intervencie a sankcie a nakoniec okupácia Iraku viedla túto krajinu k
súčasnej situácii. Zničená Iracká spoločnosť nemôže dúfať v zahraničnú pomoc, predovšetkým západných krajín, pretože chaos podporuje ich záujmy v
tomto regióne. Aj keď odplata v podobe migrantov, utečencov, žoldnierov, a bývalých radikálov , extrémistov hrozí Európe zničením.
Taká je cena za spojenectvo s Pax Americana.
https://soundcloud.com/slobodnyvysielac/sets/warsonline